: 784 (Data available since 06.02.2017)
: 12.12.2014
Pages in the site public section are displayed based on site design templates.
Design template is a visual appearance of the site where the layout of various elements on the site is determined along with the artistic style and page display mode. It includes program html code, graphic elements, style tables, and additional files for content display. It also may include templates of components, templates of ready-made pages, and snippets.
Generally, the site template sets the "framing" of a page, and the visual components take care of the display of dynamic information.
The number of design templates used on the site is unlimited. A condition is set for each template determining when this template should be applied to site pages: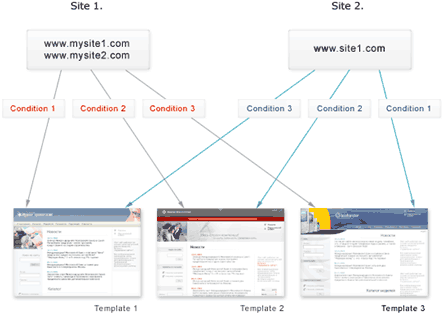 Condissions of assigning templates to site pages are set for each site individually on the "Edit site" page: Settings -> System settings -> Websites -> Websites:
This form allows to define a set of conditions that will regulate the site design selection, in the site settings.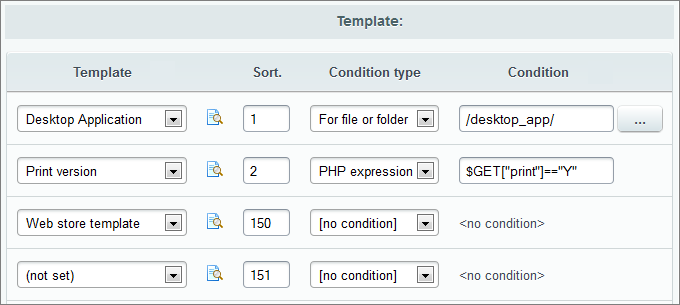 Site template includes the following:
Site template styles should be connected last, as it is the last possibility to redetermine, for example, standard component styles. Otherwise, a large-scale customization of component templates is necessary. If there is a need to connect own styles last, it can be done using the function of CMain::AddHeadString.
---