The new kernel is documented in PHPdoc format. Any programs that read this format can be used to display documentation to the code. For example, free doxywizard.
The necessary settings are introduced in the first tab of the software: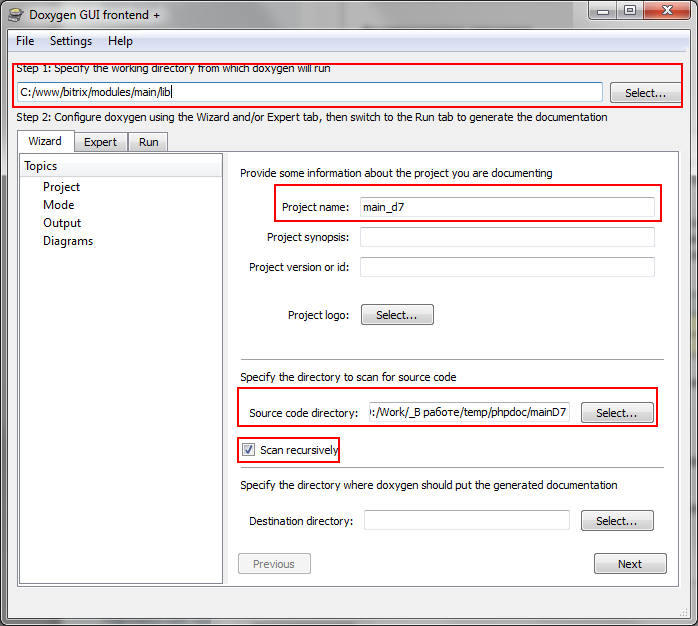 The Expert mode can be used to customize the display according to your preferences.
The documentation that is obtained can be represented in any convenient form: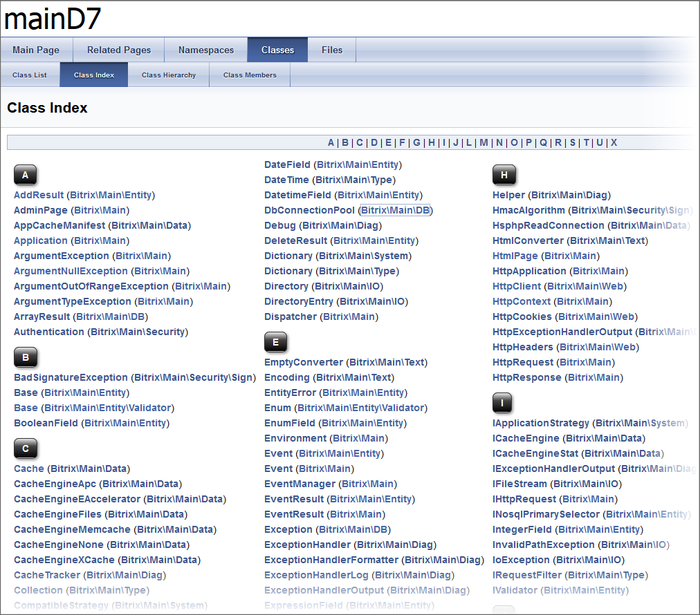 A detailed description of the methods is provided below: