Views: 614 (Data available since 06.02.2017)
Last Modified: 29.05.2014
Advertising type
is a conventional name for a group of advertising banners that share a common feature. For example:
Show place – all banners must be displayed in a specific place on the site page.
Subject matter (for example, the same products are advertised).
Advertiser (advertising for a specific company).
etc.
The name of the advertising block type is set at the discretion of the administrator. For example, the TOP, LEFT, BOTTOM, etc. type may be set for the advertising set at the top of the page.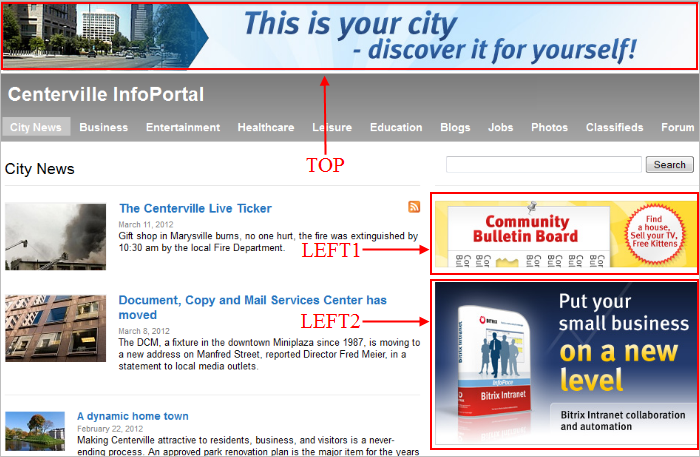 Important! Banners from the same group should have the same size. It will permit you to prevent page deformation during display of the advertising.
Advertising types are managed through the administrative interface of the Advertising module (Control Panel > Services > Advertising > Banner types):
An advertising banner or a list of banners of a selected advertising area can be managed directly from the public part of the site. For this, switch to the Edit mode and use one of the advertising area control buttons: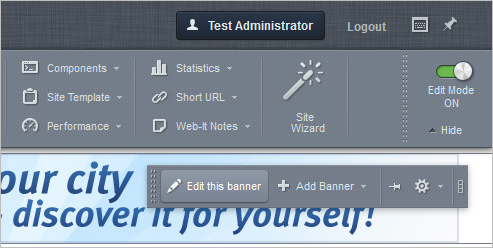 ---