How to transfer files not specified in rules
Any file's action menu has an item "Move to cloud storage". You only need to select a container to move the file to: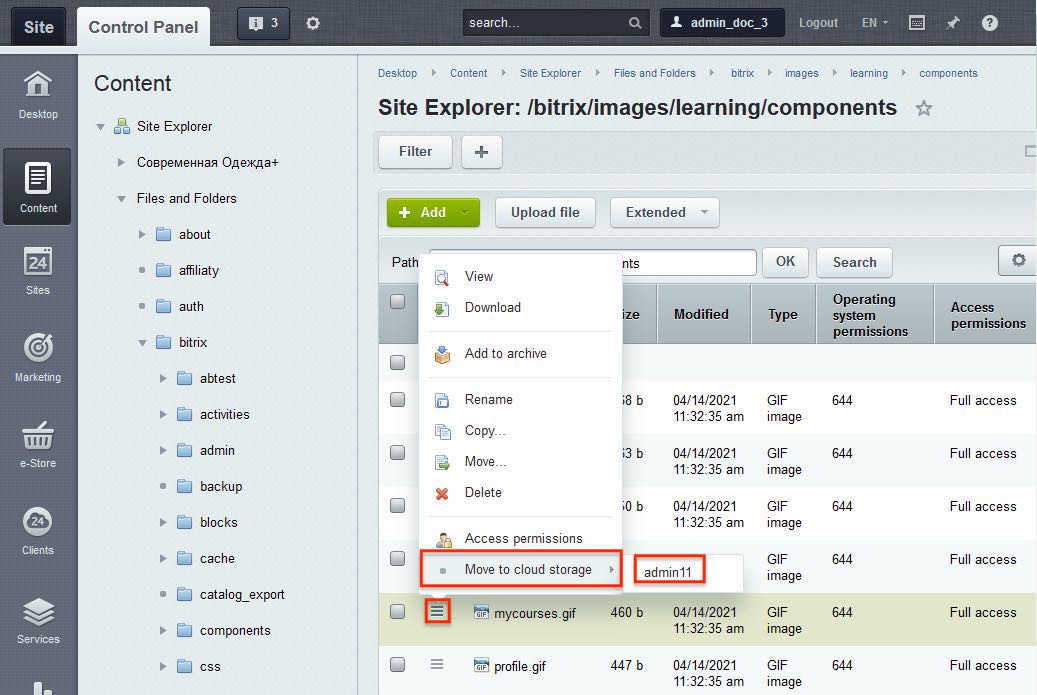 Attention!

Main objective for the cloud storage - is to decrease load on your server from the significant volume of images, videos and other "large" files. It means that transfer to cloud is reasonable to use for static files. For example, in case of files with *.php the file text is transferred, but the file itself won't be executed.