How to cleanup the data
To delete demo data from sections, proceed via files and folders structure to the required folder.
Each section page is a file. For example Mission and strategy is contained in the file mission.php;
For all files within the folder: open the file as

Edit as HTML

For example: opening file

/about/company/bank_info.php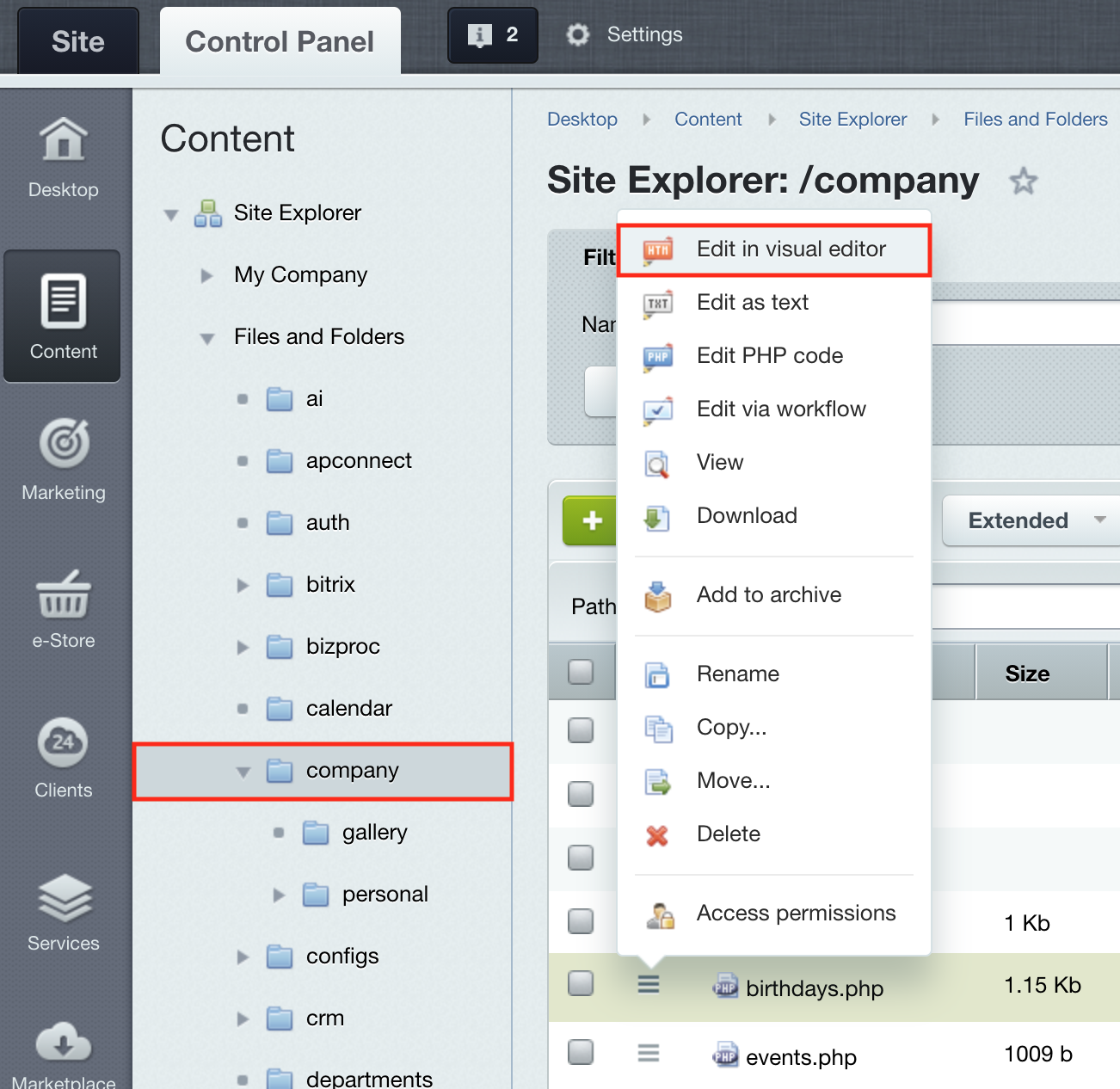 and delete

PHP code

and other data, if available;
Now you can proceed with

page editing

Visual editor - tool allowing to show edited text precisely the same as it will look on the page, without HTML code.

Note
: if you have configured Control panel

use

Edit page

button. Next, proceed to delete

PHP code

.

Additionally, when required, you can delete images from corresponding folders at

/images/en/company/about

.