Views: 1351 (Data available since 06.02.2017)
Last Modified: 26.08.2014
Select menu item 1. Manage Hosts in the pool > 1. Add new host in the pool to add new host to the pool (cluster).
Type host IP or DNS and select a short name for the server to be added to the pool: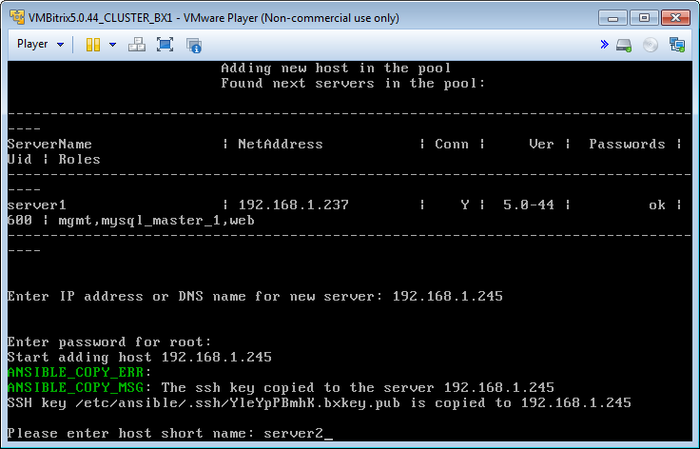 This way, you can add any number of servers to the pool: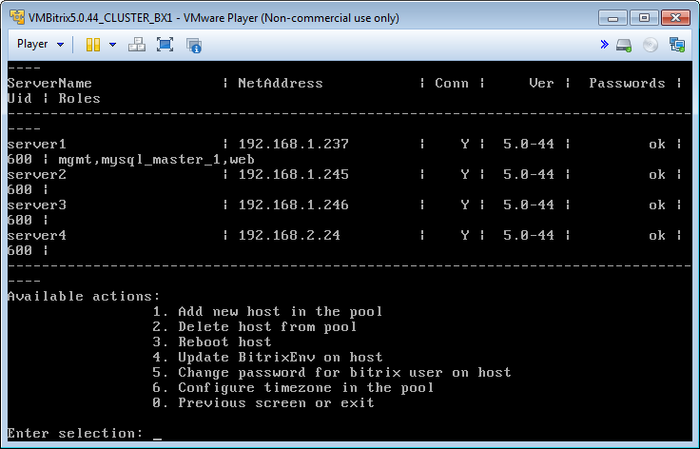 Now you can manage any pool server from a single machine.
Note
. When you enter any server added to the pool the system notifies you that this server is in the pool and a manageable menu cannot be displayed: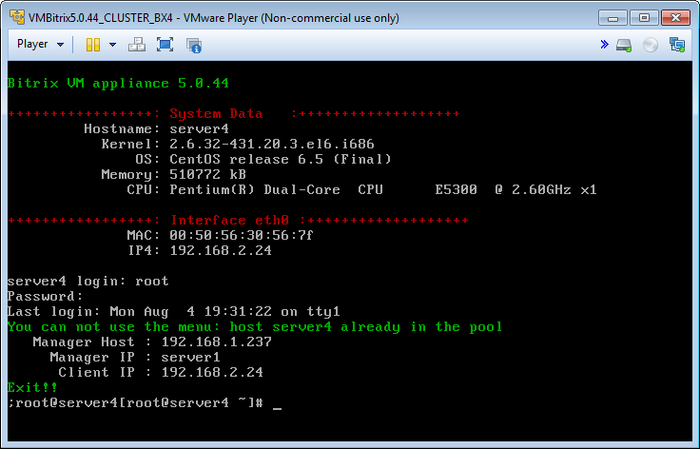 ---