Views: 294 (Data available since 06.02.2017)
Last Modified: 10.10.2012
This is the step when you specify the website name and the owner name.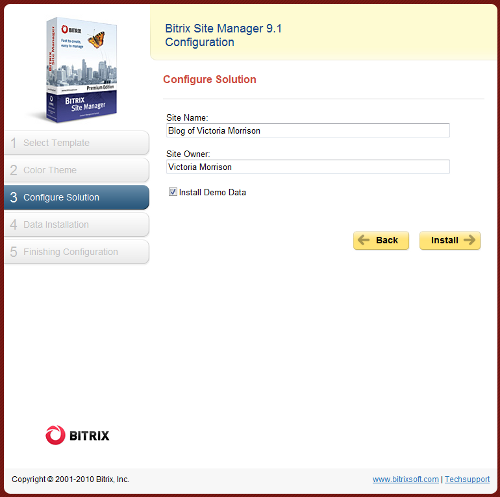 Fill in the Site Name and Site Owner fields.
If you install the system for evaluation purpose, you may want to install demo data to get a quick glance at the website right after the installation.
Click Install to proceed.
---