Accessing the intranet portal from the Internet is usually prohibited for security reasons. The system administrators (or other persons responsible for maintenance of the web infrastructure) close such access when installing the intranet portal by
unchecking
the
Allow Unauthorized Visitors
option (step 4 of the
Bitrix24 Wizard
).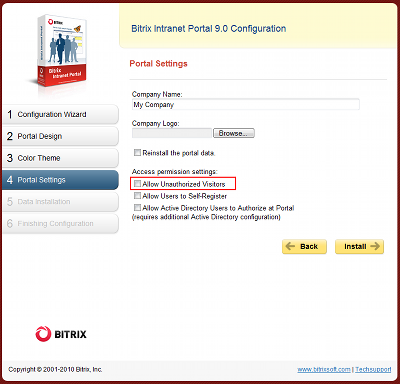 Warning!
If the option in question is
checked
, any external visitor can access the extranet website, but what is of much more great concern – the intranet portal as well, despite the extranet website not showing any intranet portal links.
Since the company employees, like the guest third party users, have limited access to the extranet website, the system must have appropriate user groups for proper access permission management.
Both the external users and company employees are the members of the Extranet Users group created by the extranet site wizard. This membership gives users the most limited access to the extranet site: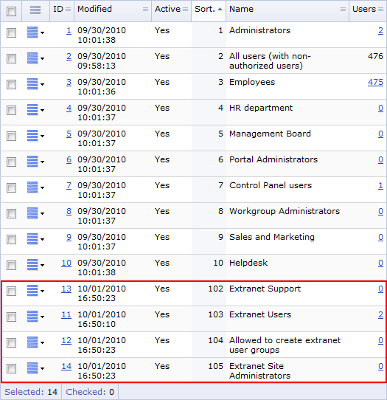 However, note that the external and internal users must be added to this group at least to view the extranet website.