Example of status setup
Let's overview adding a command for Draft status:
Select Command item from the dropdown menu for such status. It opens

settings form

for main command parameters.
Indicate command name and users that can execute this command. When element must change status after executing the command, select the necessary status via dropdown list. List of statuses is generated from workflow statuses.
Save the command parameters.
The result creates an action in status and the link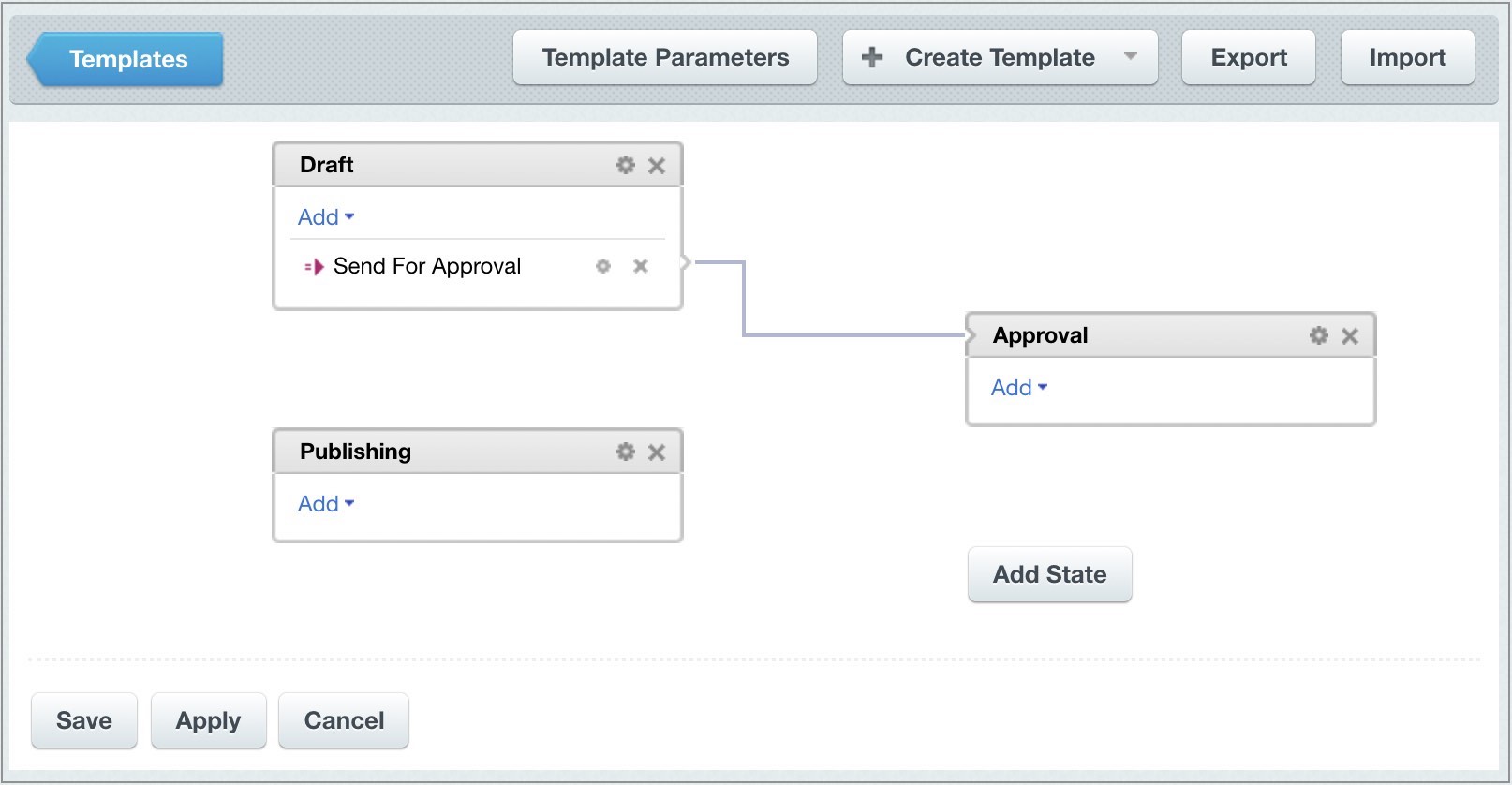 between statuses.
Because the command - is an individual workflow, such workflow must be created:
Double-click the command name. It opens

visual designer

Visual designer tool is part of Workflow designer module, allowing to create and edit workflow templates.
. The designer already contains Set status, because executed command changes workflow status. Add necessary actions into command layout and configure them. Use the button Back To States to return to workflow template page with statuses ("states").
To configure actions in each status, repeat the steps described above. Result:

After completing the required settings, do not forget to save the template using the Save button, available at the main page with workflow statuses.