Views: 2170 (Data available since 06.02.2017)
Last Modified: 16.07.2014
The My Drive page is a personal document library for each user.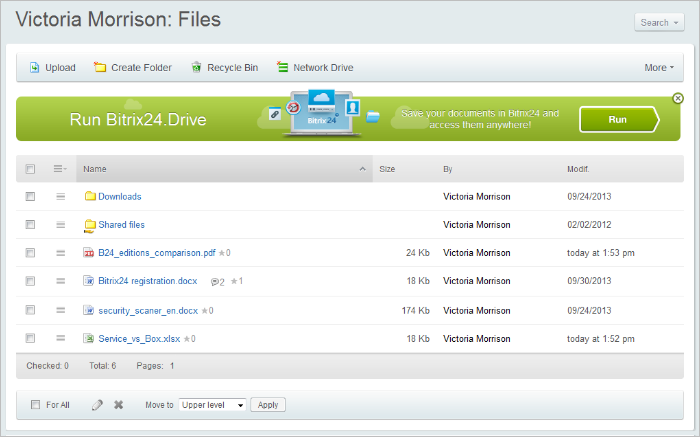 A user can place private files into the personal library and they will not be visible to other users. In addition, there is a 'Shared files' folder present in each user's personal library. By placing files into this folder, they become accessible to other users.
Read access is granted to files inside the Shared Files folder.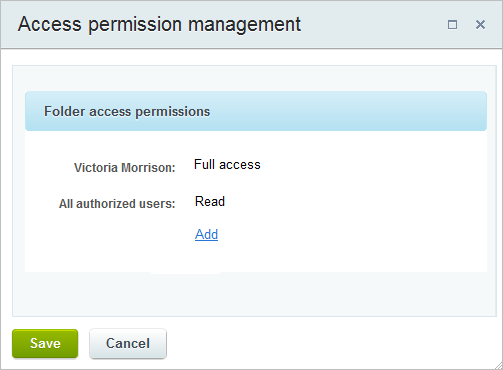 Each user can change the access rights to the Shared files folder. Groups or other users may be granted write access, for example.
---