Views: 2054 (Data available since 06.02.2017)
Last Modified: 21.11.2013
You can begin creating a new invoice by clicking on the corresponding location in the CRM's top menu.

When you create an invoice, you can choose the contact or company to which the invoice will be sent, sel ect the associated deal, and enter the expected payment date, status, payment method, and more.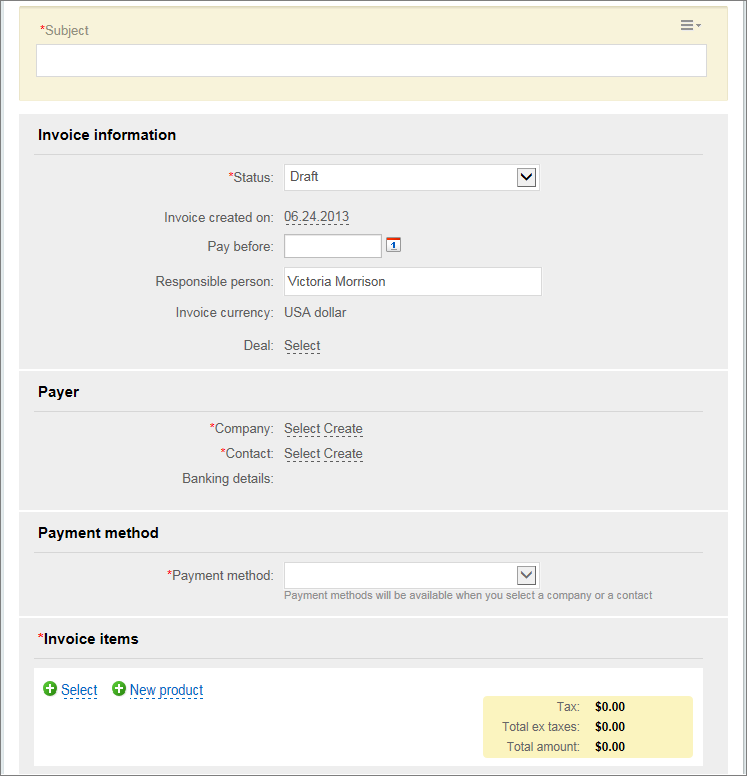 Note that some fields will be filled automatically when the Company or Contact is selected.
For example, the field Banking details is filled in with data from the company selected, the payment method can be selected only after the Contact or Company to be invoiced is chosen.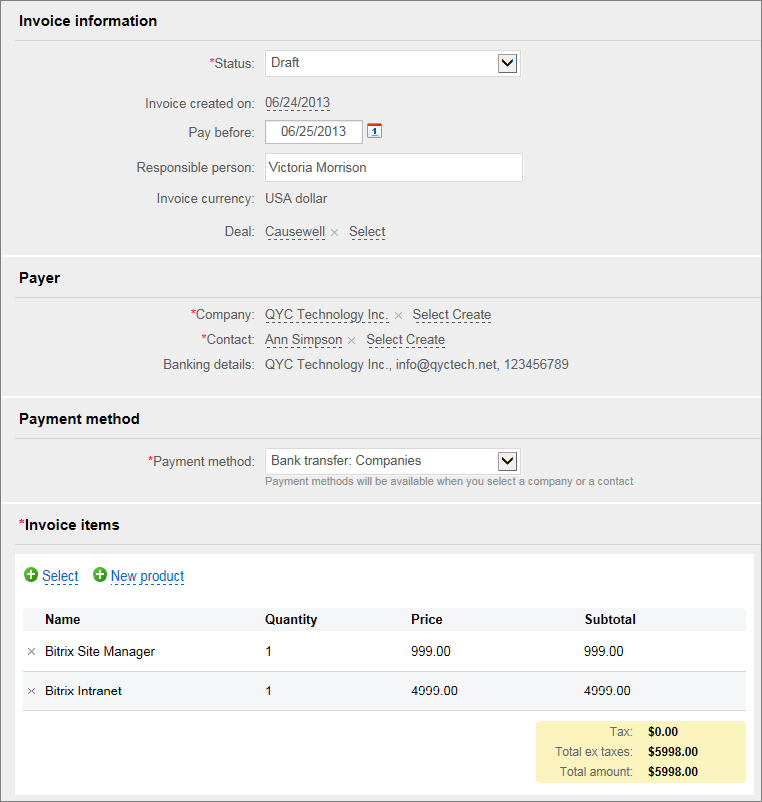 In the invoice creation form, you can choose not only existing contacts and companies, but also create new ones on the spot. For example, if an order is placed by telephone, the sales associate can open an invoice form and initiate all other actions, such as creating a new Contact or Company, directly from the invoice form. Products and services can then be added and the new invoice sent to the client.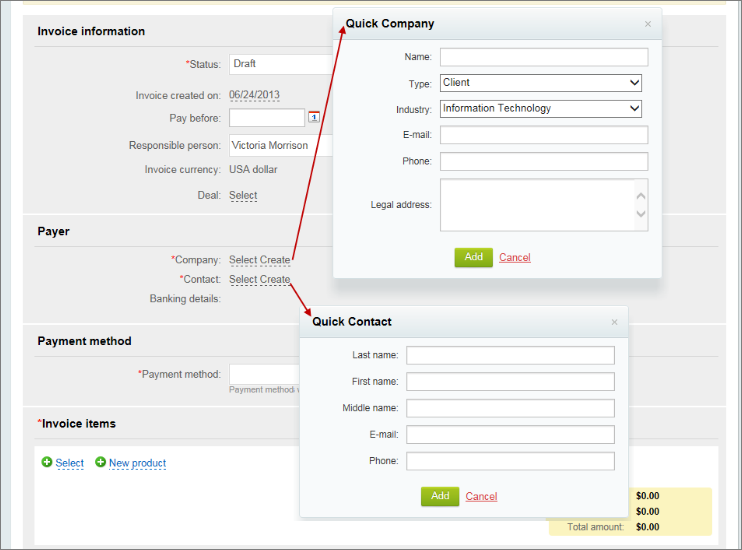 Creating an invoice based on a Deal, Contact, or Company
The detail page for these CRM objects now include an Invoice tab, where all invoices associated with these contacts, companies, or deals are kept.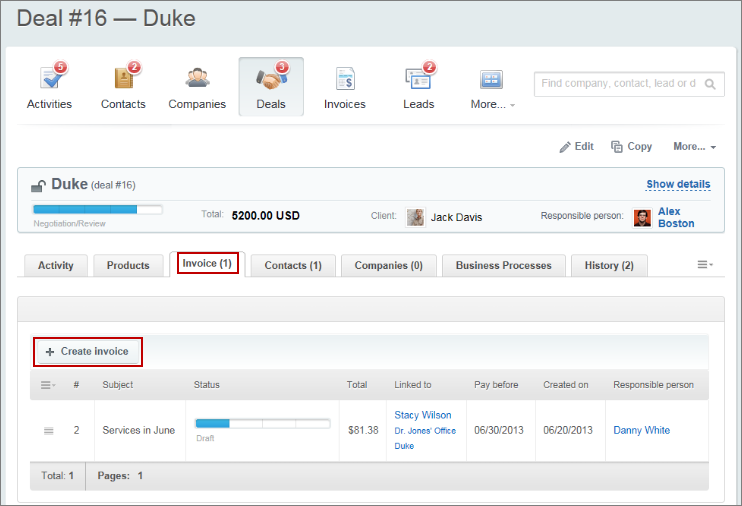 Here you can create a new invoice which will automatically include the information from the CRM object on which it is based.
---