Views: 2290 (Data available since 06.02.2017)
Last Modified: 21.11.2013
In the forms for creating various CRM elements (leads, contacts, etc.), you see the standard fields which can be filled out or edited and contain the basic information concerning the element.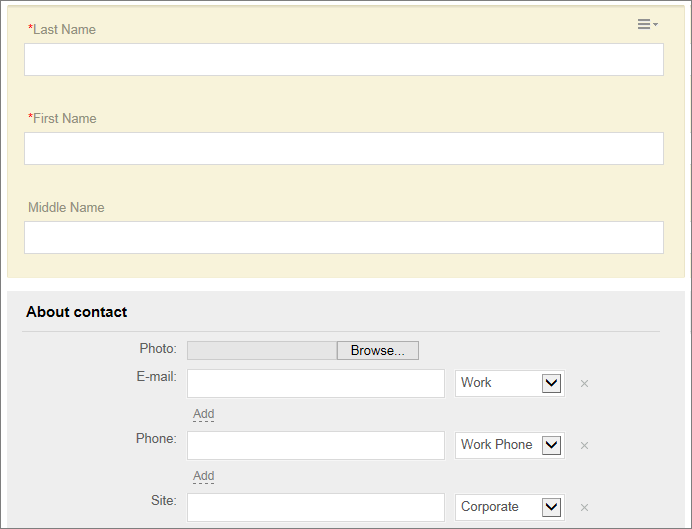 Since every company will need additional fields which are specific to its business, there is a simple system for adding custom fields.
Opening the Custom Fields page (CRM -> Settings -> Custom Fields), you are shown the various element for which new fields can be created.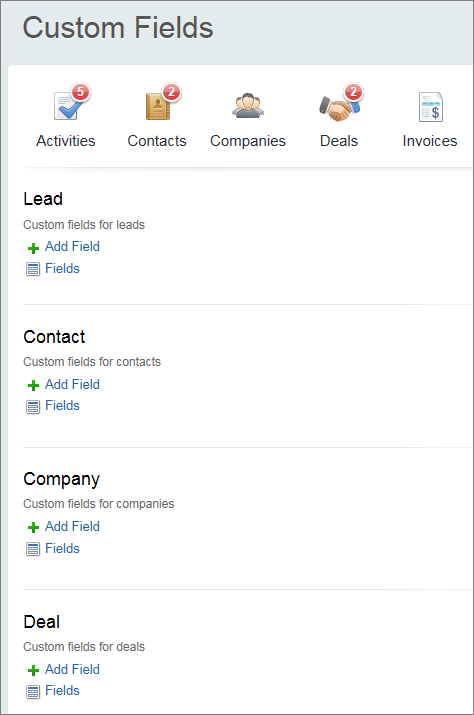 The following data types are available for custom fields.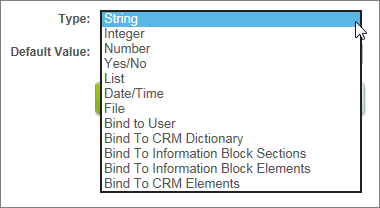 Example
Let's add a custom field of the Bind to Information block elements type to a deal; this will let us link to a file in a specified Bitrix24 document library.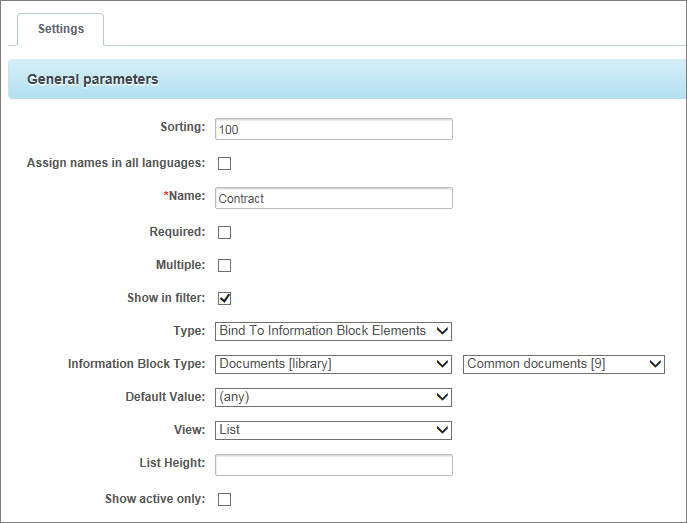 Now when a deal is added or edited, a link directly to the contract can be given (5.png), and when viewing the deal, the link to the contract is visible. The userís access permissions to the document itself will determine whether the link can be followed and whether the file can be edited.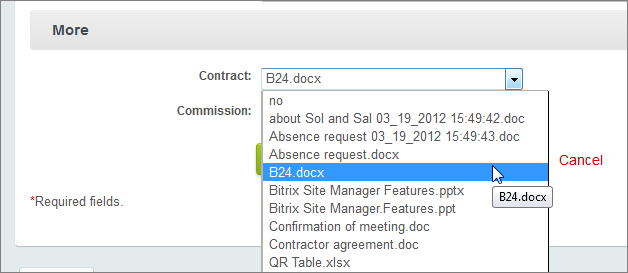 ---